My first official book tag!! Hooray!
I was tagged by the brilliant orang-utanlibrarian to participate in this fun tag! If you have not visited her blog, you need to click immediately. She writes the most engaging, detailed book reviews I've come across and she's super nice!
Rules:
Create your own listicle tag, using the prompt from the person who tagged you.
Tag the creator of the post (not-so-modern-girl!) so that she can read all your brilliant posts and see how the joy of listicles is being spread.-
Nominate as many people as you want!
Set those 5 people the subject/prompt of their listicle post!
This tag is gold for me because fantasy is my favorite genre. So to kick this right off my first book featuring non-human characters is:
Nobody, and I mean NOBODY, in this book and the entire series is human. My favorite character is Curran who is the lion pictured behind Kate. There are nine books in this series and we still don't know exactly what Curran is. He's known as the Beast Lord and is basically alpha of all animal shifters in this world set in post apocalyptic Atlanta and his lion form is grey with like ancient rune symbols on his skin. There's also vampires, witches, lichs and magical gods.
This story is one of those switched at birth types of situations. This is about a girl who learns she has a different destiny after her mother tries to kill her because she thinks her daughter is a monster. Well she's not a monster in the evil sense. She's a troll!
Tiger's curse is about a girl who takes a job at a circus for the summer and finds out the tiger she cares for is actually a cursed Indian prince. She plays a role in this 4 book series in helping to break this 300 year old curse.
Hounded is the first book in the Iron Druid Chronicles with a main who's a 2000 year old Druid, last of his kind, who disguises himself as a human who runs a bookstore. He also has an ancient Irish wolfhound that talks! There are also goddesses, witches and other fantastical creatures in this series.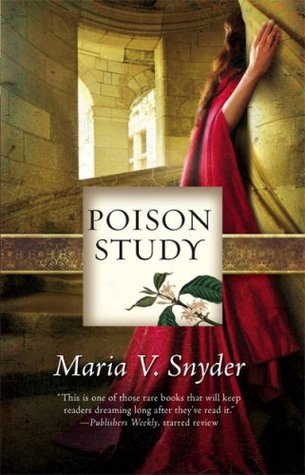 This may or may not count but I'm including it anyway because I love this series! The main character is sitting in prison when she's given a choice to die or be a poison food taster for the Commander. She develops magical powers as the book progresses which makes her not completely human yeah?
I tag:
There you have it! My top five non human book characters. The topic I choose would probably be top 5 objects that make the main character stronger in books.
What do you think of my choices? Do you have any favorite non-human favorite characters? Let me know in the comments below!