The Challenge Questions
You're on your way to a birthday dinner that your friends have thrown for you. When you arrive, your favorite author is having dinner by himself or herself and asks you to sit with them, before you even see your friends or they see you. You have two choices: (1) You can sit with the author but can't tell your friends that you've abandoned them for three hours, or (2) Meet your friends and lose the only chance you'll ever have to talk with the author. Pick one or the other — no exceptions or communication to your friends to tell them about the author — and explain why.
Can I not tell my friends that same day or at all? I'm sorry but I would ditch my friends. They would understand and if this is all going down in the same restaurant I'm sure a friend will have a bathroom moment and see me and try to act casual about me not freaking out because I'm dinnering with my favorite author!
You've got an opportunity to spend a few hours alone "in your bedroom" with a character from any book you've previously read. The character tells you that (s)he would like to lock the door and spend some alone time with you. What book and character is it, and do you decide to enter the room and lock the door, or tell them you aren't interested?
This is such a naughty question! Or maybe I'm making it naughty. If it was Curran from the Kate Daniels series, I wouldn't think twice. (No shame! He's a hot ancient lion ok!)
If you could turn any male character from one of your favorite books into a female character (or change a female into a male) in the book or book series, which one and why?
Hmm. I have to think on that one. Harry Potter isn't my favorite series but I think it would be quite interesting if Harry was Harrieta and to see if the growth and development of the character would still be the same from a female perspective.
What blogger currently on your follower's list (meaning they follow you too) do you admire the most and why?
Why do you always ask these questions?! They aren't fair! I admire all of my followers who I follow back because they have different content that I find inspiring in a variety of different ways. Some of my favorites release story snippets everyday, or inspiring quotes or beautiful poetry or 365 word challenges 😛
If you could change any one decision your favorite book character made, what would it be and why?
In A Court of Wings and Ruin, I would have made Feyre a lot less weak and predictable than she was portrayed when it came to saving everyone from the Cauldron. I can't go into too much detail because there are people who still want to read this book spoiler free!
If you could pick 1 character from a book and 1 character from a TV show you watch (that is NOT based on a book) to be in a relationship together, who would you choose, and why?
I would pair Curran from Kate Daniels series with Lagertha from Vikings. I feel like that's more of a time period he would fit best in and would be able to handle her no nonsense badassery! I would also pair Alisa Marchenko from Star Nomad with Captain "Mal" Reynolds from Firefly. I think they would make a fantastic space traveling adventure pair!
It's your last day on Earth. As you are about to cross that final finish line, a mysterious shadow appears, giving you a choice: (1) You can go move forward to whatever comes next for you [based on your own spiritual or religious beliefs], or (2) you can become a character in a book series and exist permanently doing whatever that author chooses to do with you in the book. Which do you choose, and if it's option 2, reveal the book and author.
There are so many fantastical worlds I want to live in that it would be a crime not to go with option two! Right now I want to be Meg Corbyn in the world of The Others.
If you could steal a pet from someone in any book you've read, but had to replace it with a friend's pet (meaning they wouldn't ever see their pet again), would you do it?  If so, explain the who and why.
I can't just steal a pet?? Honestly I would for a very specific friend who I know would love to have her "rescued" pet gone. I would steal Sprig from Stacey Marie Brown's Collector series because he's a cute little pseudo monkey and he'll wax poetic to me about his love affair with honey on mango chips and pass out at random moments.
If you could turn someone from your real life into a character from a book, who from your life, who in the book and why?
I would change my best friend into Cookie from the Charley Davidson series and then I would change myself into Charley because they are #friendshipgoals
Post a picture of the cover of a book you read in 2000 and the book you are currently reading now. (Note: if you weren't alive in 2000, pick the first book you ever read and tell everyone what year it was from).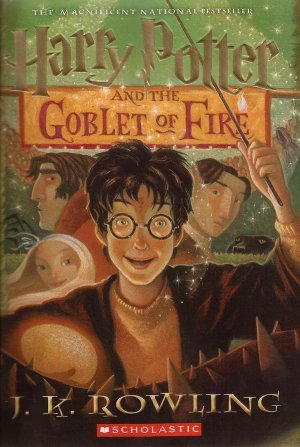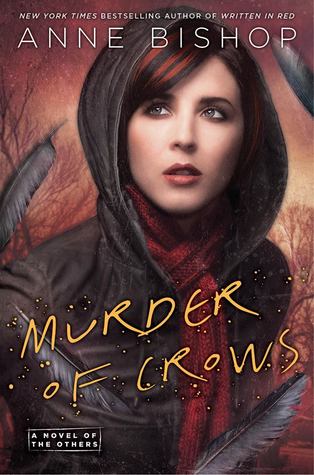 My mother preordered Harry Potter and the Goblet of Fire for me so when I came back from camp in the year 2000 (I was 11 if you must know) it was waiting for me. What I'm currently reading needs no explanation because you will have already read my Written in Amazing post 🙂
Your favorite character (under 18) needs a place to stay for 3 months and asks you if (s)he could stay in your spare room (yes, you have one for the sake of this question). Who is it and what is the reason (s)he needs to stay with you?
It would be Terrelle from the Stormlord Trilogy by Glenda Larke in the first book because she is a runaway slave with water painting powers that are a huge commodity but could also get her killed.
Which of the 365 Daily Challenge posts most describes you? To see them all, you can go here.
 My favorite are the A to Z challenges because I did a few and they were fun!
---
The Rules
Create your own new post and call it "Tag: This-Is-My-Truth-Now" and be sure to include in your tags the words — without quotes — "ThisIsMyTruthNow Tag"
Include these rules when you copy/paste to your own post.
Be sure to thank the person that tagged you and include their responses at the bottom of your post, so someone can get to know them too. Tell everyone something interesting about the person who tagged you.
Include a link to my original post mentioning this blog so we can see how many people choose to play along. Link to cut/paste is:  ThisIsMyTruthNow
Choose 12 bloggers to tag and include a link to their latest post, so others can check them out and meet new people.
Answer all 12 questions in The Challenge Questions section, but replace the 12th question with your own new one around telling the truth or revealing something interesting about yourself — you can leave the existing if you can't think of something.
Be sure to copy/paste the "Truth or Dare" section at the end of this post. It's important to the challenge — so you better carefully read it!
If you've haven't been tagged, but you want to play along, you can totally jump on in and post responses to the tag on your blog.
---
So thank you to James for nominating me on your new tag. I don't think you need an introduction on my site because you're an awesome regular and if my followers aren't your followers by now then they're missing out!
I tag everybody. If you love book tags as much as I do, this will be a fun one to do! Plus I'm lazy and 12 bloggers is a lot when you have to pick and choose between 100+ people 😛