I was nominated by my beautiful friend Noriko to do this tag a while ago (sorry!) and I'm finally getting around to doing it. Thank you Noriko for making me think about dusting off my TBR shelf. One day I'll actually do it 😉
Questions:
How do you keep track of your TBR pile?
There's no rhyme or reason to it cause I'm constantly adding to it. I have a list on Goodreads that mostly gets ignored.
Is your TBR mostly print or e-book?
Definitely ebook. I have this problem of downloading all the free books Bookbub and Instafreebie send me. I have a ridiculous amount of ebooks. If I had to guess a number, it's probably upwards of 200 or more, no joke.
How do you determine which book from your TBR to read next?
Depends on my mood. I usually go for fantasy, romance and sci-fi but once in a while I'll throw in a contemporary or suspense novel.
A book that's been on your TBR the longest.
According to Goodreads, there's literally a whole page of books that have been on my TBR since Februrary 2015.
A book that you recently added to your TBR.
The Undying King by Grace Draven

A book on your TBR strictly because of its beautiful cover.
Woodwalker by Emily Martin

A book on your TBR that you NEVER plan on actually reading.
Probably the remaining Study books. I hate when a series is picked up a million years later with very different cover art. Fire Study came out in 2008 and was a good end to the books in my opinion. Shadow Study came out in 2015! That's a huge gap! I can't do it. Plus I hate the covers.

An unpublished book on your TBR that you're excited for.
The Trouble with Twelfth Grave by Darynda Jones. I have my signed copy preordered 🙂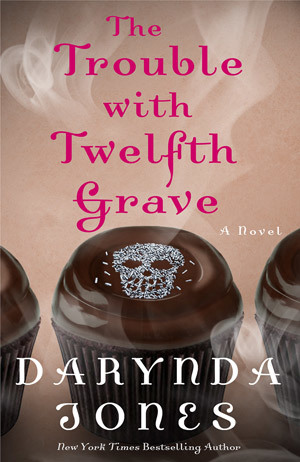 A book on your TBR that basically everyone has read except you.
A Promise of Fire by Amanda Bouchet. I'm getting closer and closer to reading this! I've heard nothing but good things.

A book on your TBR that everyone recommends to you.
Nobody's recommended a book to me in a while so I'm going to pick Hexed by Kevin Hearne cause I read Hounded and really enjoyed it and would like to jump back into that series since I've heard it gets so much better!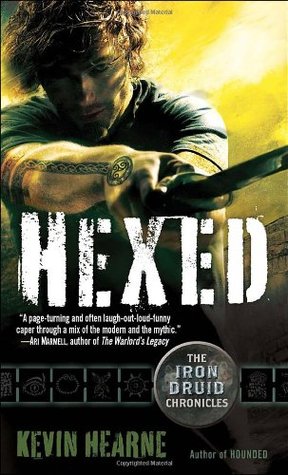 A book on your TBR that you're just dying to read.
Honor and Roses by Elizabeth Cole. I just got this through a free Bookbub and the cover art is gorgeous! Plus, it's been a while since I've read a historical.
The number of books on your Goodreads TBR shelf.
217 on Goodreads
81 on Google Play Books (free downloads)
42 on Barnes & Noble (free downloads)
and an unknown, always growing number on my physical shelf (library sale later today!!! Weeee!)


---
I'm going to refrain from nominating anyone this round because I know a lot of people are overwhelmed with the amount of tags they've been receiving lately. If you would like to do this tag, please go for it and link back to this post so I can have more things to add to my TBR ;).
Do any of my choices look appealing to you? Have you read any of them or are now maybe thinking about reading them? Let me know in the comments below!