Hey, Hey! It's Facebook Friday!! It's also Friday the 13th so don't go walking under ladders or breaking mirrors or you'll get 7 years bad luck! I walked under a tow motor though.. hmm does that count??
Facebook Fridays is a weekly segment of RT where I share some fun stuff I observed on Facebook this past week. I share a fun meme or screenshot, a video that resonated in some capacity and a photo of my own.
I shared two memes this week. One on Facebook and one on my personal Twitter (which we can be friends if you want, just let me know). The first meme was from one of those Facebook memories. I posted this 3 years ago this week and I think it still applies:
The other meme I shared on Twitter was originally posted by Goodreads' Twitter that I retweeted cause this is something that literally always happens to me: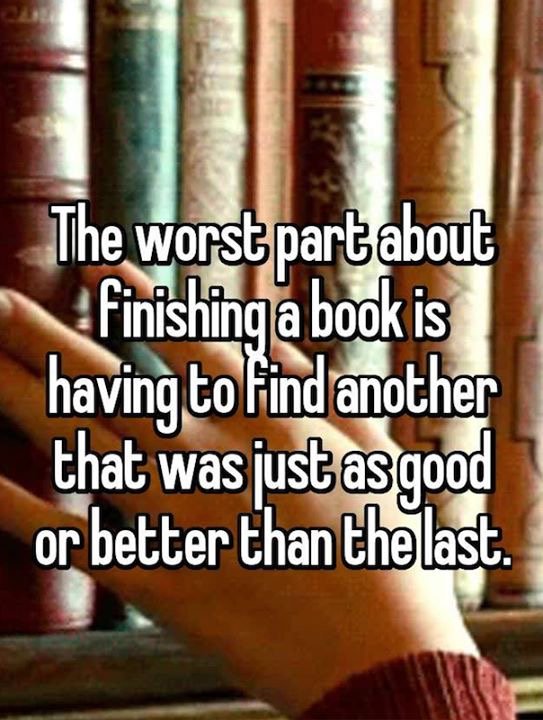 Now for the video. I shared two videos. One on my page and one in a private message. A friend and I were discussing acapella music or music that makes your brain freeze up because it's so amazing and I shared to her one Pentatonix song that makes my head explode. It's called "Run To You" and its a pretty slow song but there's one part that won't ever allow me to skip this song if it appears on any playlist:
My favorite lyrics of this song are:
I will break down the gates of heaven; A thousand angels stand waiting for me.

Oh, take my heart and I'll lay down my weapons; Break my shackles and set me free.
I can barely write this post without listening to this song again! I mean those lyrics combined with their harmonics literally breaks me for about 30 seconds.
Lastly, I didn't share a picture this week. I did take a cool book quiz though. It's called "Which book genre are you?" If you would like to take the quiz, click here. My result was Science Fiction (spot on!) and this is the description:
That's it from social media this week! Did you see anything interesting in your social circles? Do you like acapella music? Did you take the book genre quiz and if so, which book genre are you? Let me know in the comments below! Have a great weekend everyone 🙂