Hey, hey it's Friday! A chilly one at that, at least in Northeast Ohio.
Facebook Fridays is a weekly segment of RT where I share some fun stuff I observed on Facebook this past week. I share a fun meme or screenshot, a video that resonated in some capacity and a photo of my own.
For the meme, I'm deciding to do something a little bit different. I came across this meme on Twitter actually and it's a 30 Day challenge where each day you post a book couple that follows the topic of the day. I have to admit, I'm usually really bad at challenges but this one, I really got into. Today is day 10 and I would like to share with you my answers so far (because I can't help spreading the book love especially when it comes to romance) So here's the meme: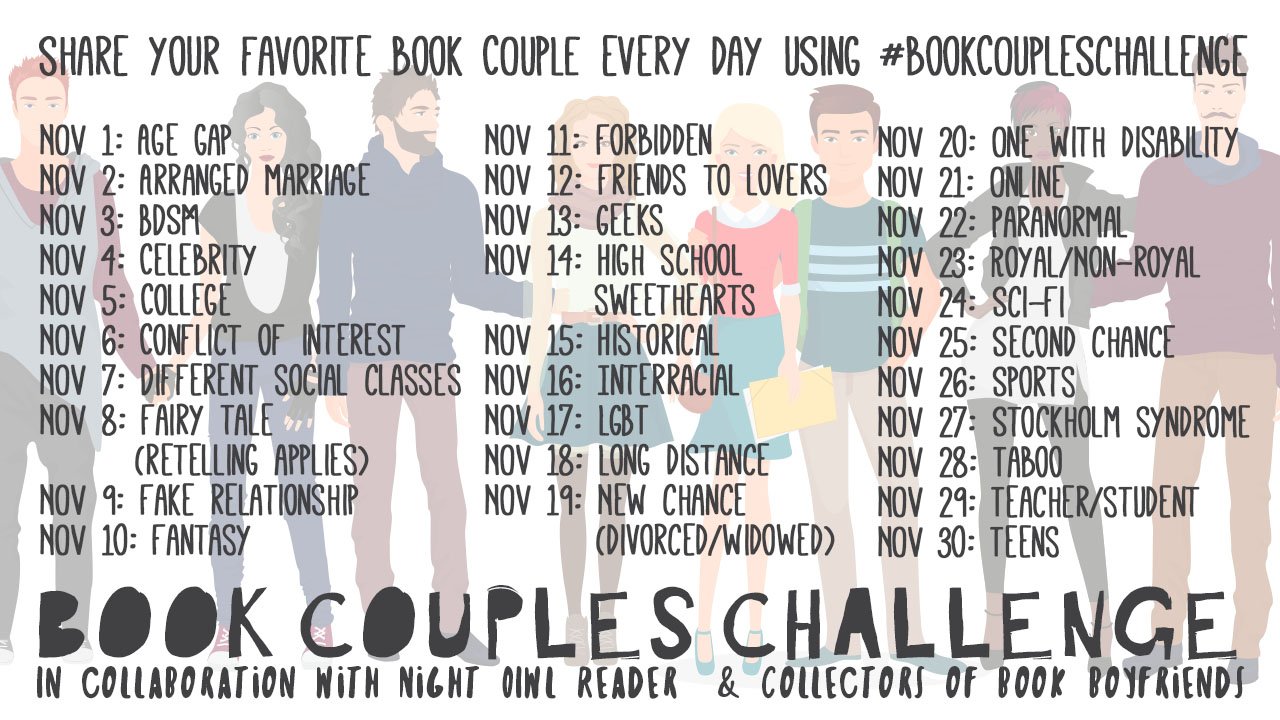 And here are my books from Day 1 to Day 10 in a sort of collage:
If any of them look good to you, just let me know in the comments and I'll be happy to go into detail about them. 🙂
Next, the only video I shared in the past 2 weeks really is this pretty funny one of Snoop Dogg narrating an episode of Planet Earth. Fair warning, he does curse but they beep it out so it's suitable to share:
---
Lastly, I shared two photos this week. One was my copy of The Trouble with the Twelfth Grave that I preordered signed. The book came out on Halloween but the Author-Author.net copies were delayed so I didn't get it til November 7th. I'm excited to binge read it this weekend! The other picture I shared was from this morning show a little bit of snow flurry we got overnight with the caption, "Winter is coming!":
That's it for Facebook Friday! Did you see anything interesting in your social medias this week? Let me know in the comments below!
Have a great weekend everyone! See you on Monday!