I've seen a couple of these posts, most notably from my monkey friend orangutanlibrarian and I thought, why not participate! Because I've seen so many, I won't go into super detail about why I liked them all but I'll drop a couple sentences here and there. 2017 was probably the biggest movie and TV watching year I've had in a really long time. I mean, over Christmas break, I binged watched all 7 seasons of Son of Anarchy! So let's get started. I had to use Google to remember them all but here we go: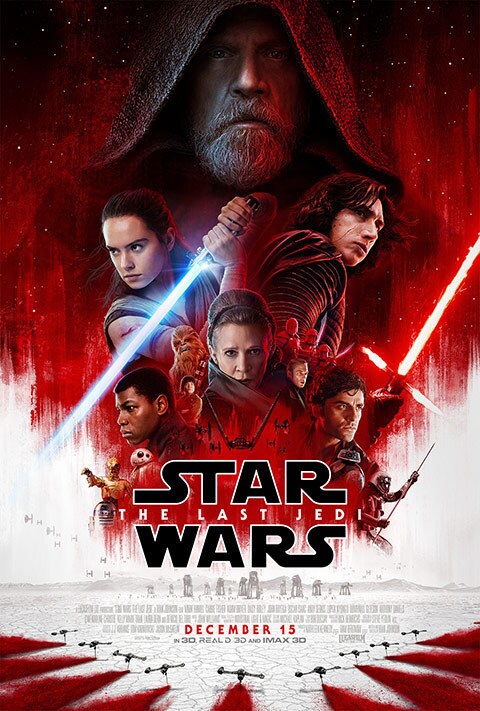 From left to right:
Split – psychological mind thriller. It's sort of part of trilogy by M. Night Shyamalan. The first movie was Unbreakable and so they're tied together with a 3rd one on the horizon.
Fifty Shades Darker – Based on the second 50 Shades book. My coworker turned good friend (cause we both quit that job) begged me to read the books and then decided we'd have valentines dates every year in the form of seeing the 50 Shades movies. We'll be seeing this last one together next month.
Get Out – Of course we had to go see this movie considering all the hype it got. 100% on the Rotten Tomatoes meter which is pretty rare for them. It's another psychological/horror type of film that examines a twisted interpretation of how white people treat black people in America basically.
Logan – Farewell film to our buddy Hugh Jackman as Wolverine. I cried like a baby by the end but overall thought it was a good send off.
Beauty and the Beast – Saw this twice. First with my boss and then with a friend. Great reboot and was really happy they inserted original songs! (Dan Stevens is so hot!)
Power Rangers – Reboot of a classic. It was fantastic honestly and they even had cameos from the original cast! Nostalgia ❤
Ghost in the Shell – Phenomenal anime. One of my favorites. I thought I wouldn't be a huge fan of Scarjo playing an Asian woman but the way it was portrayed actually made a lot of sense. I hope they make a sequel despite all the bad hype the film got.
Guardians of the Galaxy Vol. 2 – I am Groot. Baby Groot in this installment! Great sequel and set us up for Infinity War nicely.
King Arthur – A modern, freaking awesome adaptation of the original King Arthur story. Huge fan of this film and so was my husband is not normally into that kind of stuff. It was great. Hilarious and fun and just worth watching.
Spiderman: Homecoming – Tom Holland plays the best Spiderman yet. I liked the Amazing Spiderman but this one just feels like how a Spiderman film should finally be. We actually got it it for free on Google Play with our new TV we bought over the holidays so now we can rewatch it 50 million times.
Girl's Trip – Alright so I was skeptical cause usually black comedy films are a let down for me but oh my freaking goodness. Girl's trip had me crying from laughing so hard. I swear I needed an extra lung just to keep up with all the laughing I was doing. I saw this once with my girlfriend from 50 shades and then I forced my husband to go see it with me again. Seriously, if you need a huge dose of laughter and don't mind a lot of cursing or raunchy (hilarious as hell) moments, you have to watch this movie. Seriously.
Wonder Woman – I mean that was a given since the year before, haha. Gal Gadot is so beautiful! Oh and Chris Pine is good to look at to 😉 Definitely the best DC film since the Dark Knight Trilogy.
Thor Ragnarok – Huge Marvel fans. We see them all. Thor Ragnarok was soooo fun! Another hilarious film with badass music choices and you get to see Hulk booty (cause these are the things I have to point out to you all, hahaha)
Justice League – Even though DC films are usually bad, we usually go see them anyway. I think the film would have been a tiny bit better if it weren't for so many plot holes that didn't make any sense and also Ben Affleck is a terrible Batman. I do look forward to the Aquaman movie though in any case and we'll probably still see any future DC films.
Star Wars: The Last Jedi – Another decent installment. I have to admit, I ended up with lots of questions by the end but it's Star Wars. Can't not go see them in our household!
Honorable Mention: Okja – This was not released in theaters. It's a Netflix Original movie but it was so good! You have these superpigs that are introduced into the culture to be like a lab grown meat replacement and they send a specific amount of pigs out into the world to be raised by prize farmers. Then in 10 years or so, they come collect all these pigs for slaughter. But this little girl gets attached to her big and the whole movie is her trying to get her pig back. It's such a deep movie. I quite enjoyed it.
Movie 2017 in a nutshell! I don't even want to examine how much money that amounted to be not including all the popcorn we ate at these showings. Think I can top this in 2018?? Have you seen any of these movies or hope to see any of them in the future? Let me know in the comments below!