I haven't done a tag in a reaaaaalllly long time. So I've decided for the first half of this week I'm going to do nothing but tags because if I don't I'll get into a huge spoilery, informative discussion about the Marvel Universe and I don't know if you all are ready for that (I've been preparing for Infinity War by rewatching them all; 31 hours worth of movies in case you were wondering).
My buddy and favorite monkey, TheOrangutanLibrarian, tagged me in this wonderful tag ages ago and it's about time I did it. So without further ado, lets get to the questions! Oh, and thanks to Lisa @A Book Calls who is the creator of this tag but orangutan made the graphic below.
NO. 1: THE FIRST BOOK YOU EVER READ (OR WAS READ TO YOU)
I actually texted my mother to ask her and she doesn't remember. I am 28 after all. That was a long time ago to her. So I had to do a little searching and I distinctly remember having these titles in my house so I believe these were some of my first books.
NO. 2: THE FIRST BOOK YOU EVER BOUGHT WITH YOUR OWN MONEY
Since I never had an allowance and the library was my best friend, I don't recall buying any books for a very long time. One memory stands out though. I believe I gave my mother some gift money and asked her to preorder the book so I could have it the day it came out. This book was Harry Potter and the Order of the Phoenix because I was gifted the first 4 books for my 12th birthday and read right through them. She ordered the book for me and then sent me off to camp. I promise you, it was the longest camp session ever cause I knew the book was sitting at home waiting for me to read it.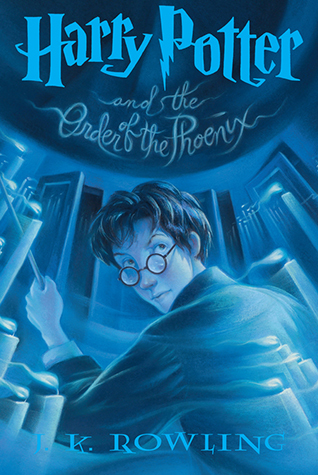 NO. 3: A BOOK YOU STAYED UP ALL NIGHT READING
Oh geez, there are plenty of those especially in my adult days when I really can't but can afford to lose sleep all at the same time. Let's go with my first foray into romance when I picked up A Kingdom of Dreams by Judith McNaught for 50 cents at my college library sale. That was when I transitioned into more adult books cause this one had me riveted.
NO. 4: WHAT BOOK OR SERIES WILL YOU NEVER FORGET?
Again, so many! A book that's stamped into my skull is The Three Musketeers by Alexander Dumas. I couldn't tell you how many times I've read this book but it never gets old for me. I even have 2 copies of the book cause I love it that much. As for series, I'm going to go with The Emperor's Edge series by Lindsay Buroker because it was one of my first steampunk reads and introduced me to the world of indie authoring.
NO. 5: A BOOK YOU FREQUENTLY THINK ABOUT
Lately it's been An Extraordinary Union by Alyssa Cole. This was my first time diving into African American fiction and man, it was just so good. I told everyone and their mom about this book. I thought it would be a tough read cause it touches a lot on slavery because its set in the Civil War but it turned out to be super fantastic for me.
NO. 6: A SCENE THAT HAS HAUNTED YOU FOR YEARS AFTER READING IT
Honestly, I can't say a scene has really haunted me for years. There have been some shocking deaths and things I didn't expected that may have stayed on my mind for a while but nothing to crazy so I don't have an answer for this one.
NO. 7: AN UNFORGETTABLE CHARACTER
Hands down, Charley Davidson. My God. The jokes. That's all I can say. I actually met Darynda Jones in person too and it always amazes me how an author is in real life versus the people they create on paper.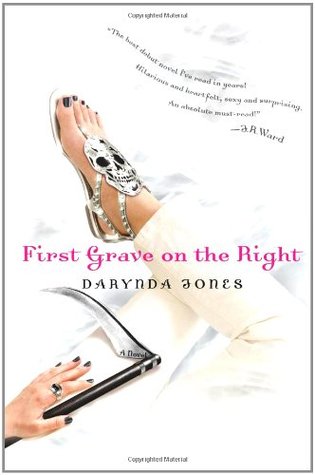 NO. 8: A BOOK THAT CHANGED YOUR OPINION ABOUT SOMETHING
The one and only autobiography I ever remember reading and not finishing was The Autobiography of Malcolm X. The thickness of the book alone was very overwhelming plus I was a teenager so it was a little too much for me. There is a chapter or two that stand out, even to this day and they involve his view on the creation and evolution of the human species. I won't state exactly what he wrote here but he made some logical points that made me look at the world a little bit differently even in my teenage years.
NO. 9: SHARE ANOTHER RANDOM BOOKISH MEMORY

 
I have so many! Most of them involve forcing my friends to read books that I think are really good. I currently do that now with my old manager from my previous job and she told me I should be paid to recommend books cause I haven't disappointed her yet which is very humbling. The earliest memory I can remember of me sharing books was sort of an "illegal" operation. My mom was always very awesome in that she didn't care what I was reading because I was reading and that was great. My friend however, was not allowed to read Harry Potter books because her parents were strict Christians and Harry Potter was essentially the devil. She really wanted to read them though so whenever I would go over her house, I would sneak a book in the series to her and she would read late at night with her flashlight under her pillow and then message me every step of the way cause she thoroughly enjoyed the story. She had to hide the books whenever she left her room cause her parents would come in and clean. Lets just say we got real creative in our hiding skills. I continued to be a bad influence for many years after that and her parents eventually decided Harry Potter wasn't so bad after all.
---
I'm bad at doing tags so there's no way I'm tagging anyone either. If you enjoyed this tag and want to do it, please feel free to go for it and link back to me so I can see your answers! 🙂
Happy Monday everyone!