Happy Wednesday and last day of Nel's tag-a-thon. I wasn't tagged in this specifically but I thought it looked fun and told fellow blogger, Reading in the Wings, I'd do it. I'm not exactly sure who created it but if you check Reading in the Wings' blog you might be able to trace it back to that person.
Author you've read the most books from:
I'm a heavy series reader so that equals a lot of books from the jump but if I had to pick on the spot, and Shakespeare didn't count, I'd say Ilona Andrews cause I've read almost every series they've created or Judith McNaught cause I've read every book she's ever written which is about 16 books.
Best Sequel Ever:
Man, I have a couple I guess because a lot of the sequels ended up being trilogies but here are some of my favorites:
Heart of Steel features badass pirate Yasmeen who is great at killing zombies and I can never get enough of this book.
Court Duel features badass swordsman Meliara and I haven't read this duology in a long time but I still love it.
Rise is the sequel to the prequel duology with the first book being Rift and features badass sword wielding, magic using, gladiator of sorts and sits prominently on my physical favorites shelf.
(I have a thing for badass woman characters. Can you tell? 😉 )
Currently Reading:
Nothing. I know. THE HORROR! I've been a slump due to my life as well as my addiction to all things Marvel Cinematic Universe at the moment. Hopefully my reading game comes back on one of these days.
Drink of Choice While Reading:
Usually water cause I'm boring, haha. I'm not a soda drinker and I'll do fruit juice on occasion.
E-reader or Physical Book?
Both. I was strictly physical book until I worked 2 jobs regularly and couldn't haul my books around with me so I got my first e-reader back in college. It was a Sony something or other they don't even make anymore, before Kindle and apps in general were a thing and I loved it. I now tote around an Android tablet with all the cool kids apps and lots of ebooks on it. However, I still collect physical books of ones that I read and loved and need to own cause I loan my books out to friends often.
Fictional Character You Probably Would Have Actually Dated In High School:
HAHA! I didn't date in high school. In fact, I didn't have my first boyfriend until I was 18 so this question is kind of tough. I think I'd choose Valek from the Poison Study series or maybe Dimitri from the Vampire Academy series. They are pretty dreamy to my high school self.
Glad You Gave This Book A Chance: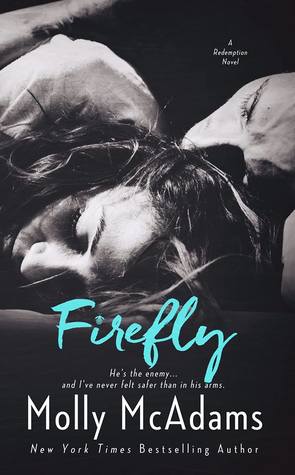 I don't usually do dark romance but my goodness was this worth every minute it took me to read it through and then some. It was hot and intense and beautiful and I'd read it again in a hot second.
Hidden Gem Book:
I'd have to go with The Final Formula series. Not many people seem to know who Becca Andre is but I love her writing cause it's not often you see someone write about alchemy and necromancy.
Important Moment in your Reading Life:
Hmm. Maybe when I discovered how fun reading truly is. There used to be a program back when I was younger called Book It! and you would track the books you read, take the form to Pizza Hut and get a free personal pan pizza for every challenge you completed and then like once a month you'd get a pizza and a prize out of their bin. At the time Harry Potter was super huge so I've gotten a lot of Harry Potter collectibles just from reading and only encouraged me to read more and more.
Just Finished:
Kinds of Books You Won't Read:
Audiobooks, non-fiction, religious fiction and lately not a lot of YA
Longest Book You've Read: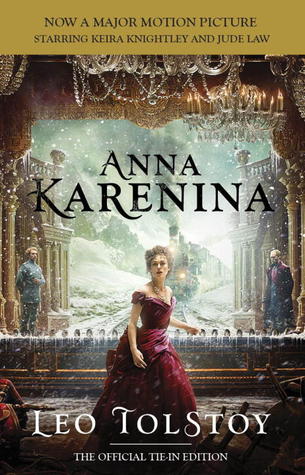 1276 pages and 964 pages each respectively.
Major book hangover because of: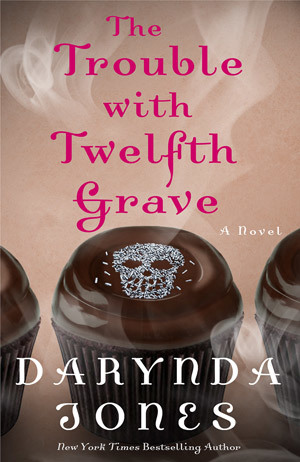 Right now, it's because of freaking The Trouble with the Twelfth Grave by Darynda Jones. I'm dying for the next book because this installment was insane.
Number of Bookcases You Own:
Not enough, hahahahaha! I have 3 I use right now but looking to buy two more cause I have a problem. Here's a snippet of some of the "favorites":
One Book You Have Read Multiple Times:
Many of them but I'd have to say Angel's Blood by Nalini Singh is probably ingrained into my brain at this point.
Preferred Place To Read:
That's the beautiful of digital copies is I can read anywhere. Most of the time it's on the couch, in the bed or at work when I'm supposed to be working.
Quote that inspires you/gives you all the feels from a book you've read:
I fight for the Union because America is supposed to be a land where people can be free from tyranny, where families aren't ripped apart to make a profit, where men aren't whipped for speaking their mind and women aren't abused worse than brood mares.
― Alyssa Cole, An Extraordinary Union
Reading Regret:
Probably reading The Bourbon Kings by J.R. Ward. Ugh! This trilogy is so hyped but that book was a waste of life.
Series You Started And Need To Finish (all books are out in series):
Alpha and Omega by Patricia Briggs. I wasn't terribly impressed with the first book but I keep being told it gets better so I should continue.
Three of your All-Time Favorite Books:
These questions are killing me. I can't answer this question because I have to many favorites and some will get jealous of the others if I only name three!
Very Excited For This Release More Than All The Others:
Summoned to the Thirteenth Grave by Darynda Jones and Magic Triumphs by Ilona Andrews because both are the final installments to my beloved Charley Davidson and Kate Daniels series.
Worst Bookish Habit:
Letting a book keep me awake way past my bedtime cause I can't stop reading it even when my eyes are bleeding. I don't get enough sleep as it is so this just makes it worse.
Your latest book purchase:
I bought a kid's workbook for my friend's 3 year old for her birthday party from Books A Million. I haven't bought a book for myself lately cause I haven't been reading sadly.
ZZZ-snatcher book (last book that kept you up WAY late):
Besides the ones above, I'd have to say Marked in Flesh by Anne Bishop.
---
If this looks like a good looking fun tag you'd be interested in participating in, consider yourself tagged.
See you tomorrow for Endangered Thursdays!