Hey, hey! It's Facebook Friday!
It's also Friday the 13th. Black cats are cool though so don't be that superstitious but I'd avoid walking under ladders and breaking glass if you can help it. 😉 This was quite an interesting week weather wise in my neck of the woods. It started out in the 30s, Monday and Tuesday and then Wednesday we got all 4 seasons in one day. It started out a warm, sunny 50° F and then dropped to where it was cold enough to start snowing. The snow then turned to hail and the hail into rain followed by 50mph winds. All we were waiting for at that point was a tornado and an earthquake and we would have been set. Yesterday was a nice and toasty 75°F and I actually had to switch my car to AC from heat and this morning it's a nice and breezy 65°F but it's supposed to go back to being cold next week. Boo.
Facebook Fridays is a weekly segment of RT where I share some fun stuff I observed on Facebook this past week. I share a fun meme or screenshot, a video that resonated in some capacity and a photo of my own.
I went into this post today thinking I didn't share any memes on any platform but I actually did share a meme on my personal Twitter. It's quite cool too! It's showing the evolution of the alphabet from ancient symbols to English: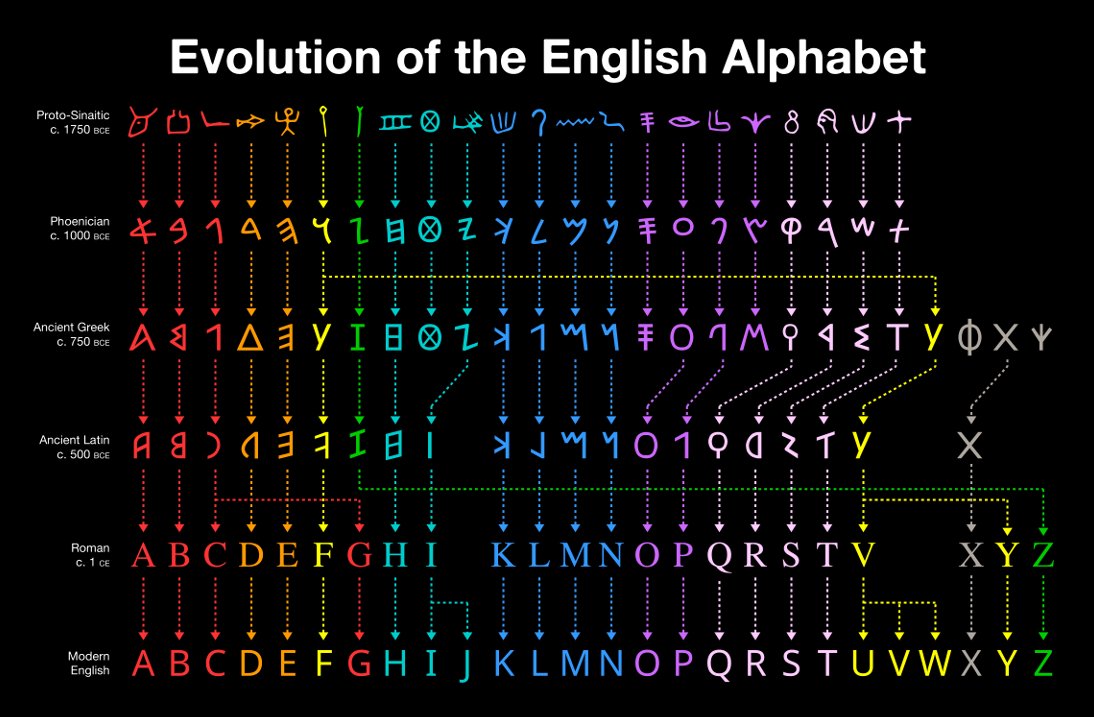 Pretty cool right?
As for the video, this was also shared through Twitter. My husband actually saw it on his Twitter first and I laughed so hard I almost peed so I told him to share it to me:
If you've never heard this song, it's okay because the whole point is just me imagining someone listening to their dryer making weird noises and starts bopping their head to the beat because it sounds like an actual song, bahahahaha.
Lastly, I shared a picture of an inspirational message from my new favorite yogurt:
And, I didn't share this picture, but I took it extra special for my buddy Cim. Cim, I got Wendy's that same day thanks to our comment thread and it was glorious. 😉
---
That's it this week for Facebook Friday. Did you see anything fun or interesting in your social medias this week? Are you having stupid crazy weather in your area too?? Let me know in the comments below!
Have a great weekend everyone and see you Monday!
😀